---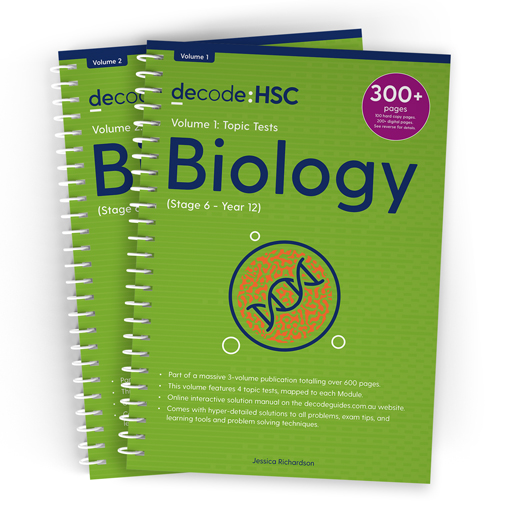 Two book bundle. 600+ pages including digital pages.

$69.95
---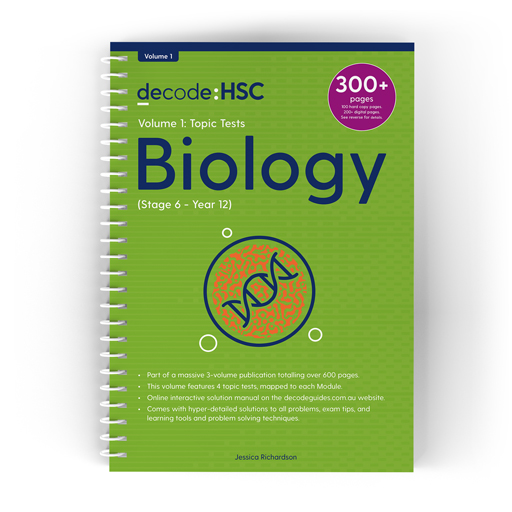 This mammoth 600+ page publication comes in three volumes:

Volume 1: Topic Tests
Volume 2: Trial Examinations
Volume 3: Solution Manual (free digital download)
Feature list
Written by a recent high-achieving HSC graduate who is a renowned tutor and educator, and is completing her PhD in Neuroscience
Designed to cover every dot point of the NEW 2019 NESA-accredited syllabus!
Solution Manual (Volume 3) available as a free digital download from our website for your convenience, or directly via QR code printed in Volumes 1-2
Model solutions and marking schemes show students how to answer questions to obtain full marks (Volume 3)

Detailed walkthrough solutions mean students can fix their own knowledge gaps and are never left confused (Volume 3)
More worked solutions, in more detail, than any other study guide
Volume 1 Features:
4 topic tests mapped to each Module of the syllabus
Tests formatted to resemble the NESA examination format
300+ pages worth of content in combination with solutions to Topic Test questions (found within Volume 3)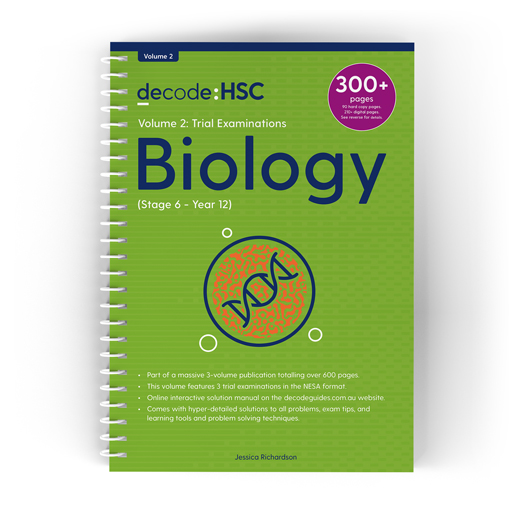 ---
Jessica Richardson is a highly experienced and renowned tutor who has excelled in her studies in the sciences. After obtaining a First in Course for Senior Science in 2012 in her HSC, Jessica has proceeded to complete a Bachelor of Advanced Science majoring in Neuroscience and Physiology at the University of New South Wales, obtaining First Class Honours.
Jessica has developed extensive experience in tutoring and development of learning materials for HSC students in her capacity as Assistant Manager and Tutor at reCOGNITION Learning, a leader in the provision of individually tailored education services for children and adolescents, and as a private tutor of over a hundred HSC students. This wealth of experience has provided her with the unique skills to curate a publication that can dissect and simplify some of the most complex concepts for students to understand easily.
Jessica is a recipient of the Research Training Program Scholarship and the UNSW School of Medical Sciences Academic Scholarship and is currently nearing completion of her PhD in Physiology and Pharmacology at the University of New South Wales.
You may also be interested in...